Fanboys: Apple vs. Microsoft
Tech fanboy debate. Settled once and for all with the Windows 8 tablet.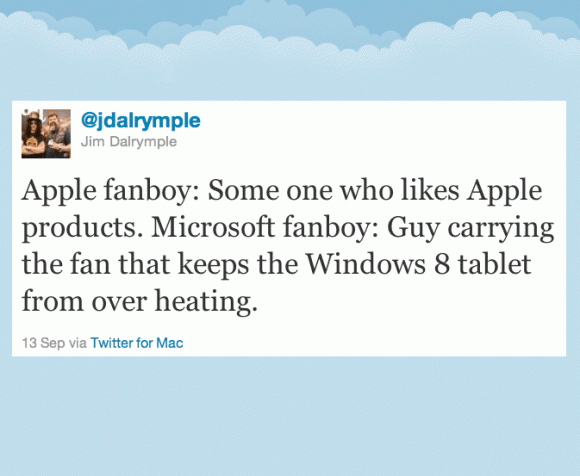 Jim Dalrymple, Editor in Chief of LoopInsight @jdalrymple:
Apple fanboy: Someone who likes Apple products. Microsoft fanboy: Guy carrying the fan that keeps the Windows 8 tablet from over heating.
ObamaPacman adds that Google fanboy: someone who doesn't understand intellectual property theft or Google openness?

Related Posts