Queens Fake Apple Stores Hand Over Counterfeit Goods in Settlement
Fake Apple Store Apple Story and another store in Flushing New York settled with Apple.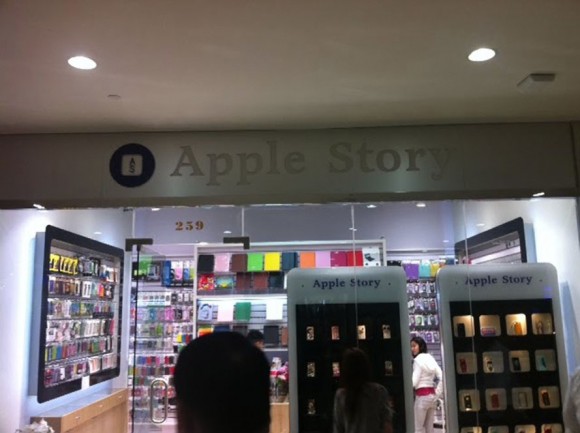 Apple Story Inc and Fun Zone Inc carried counterfeit goods in their Chinatown located Flushing, Queens New York stores. Apple shut them down, took them to court, and reached a possible settlement.
Reuters reports:
The proposed settlement, lodged in Brooklyn federal court on Thursday, would resolve a trademark-infringement lawsuit filed last July against Apple Story Inc and Fun Zone Inc…

If U.S. District Judge Kiyo Matsumoto approves the settlement, the stores will have five days to turn over any counterfeit products in their inventories, as well as any products, labels, packaging, promotional materials and other items that bear any Apple trademarks, including the well-known image of an apple and proprietary phrases such as "iPod" and "iPad."
Apple Story will also change its store name and remove its iPhone shaped store display.
After Apple private investigators discovered that the stores sell fake cases and accessories, Apple filed the lawsuit on July 25, 2011. Apple Inc. v. Apple Story Inc et al., took place in the U.S. District Court for the Eastern District of New York as case no. 11-3550.
ObamaPacman has the location and found a pre-shut down video of Apple Story. Will post it soon.

Related Posts