Dell's New MP3 Player: iPod Killer?
Dell's new walkman: listening to music in style. Surely targets the Microsoft Zune + Kin market segment.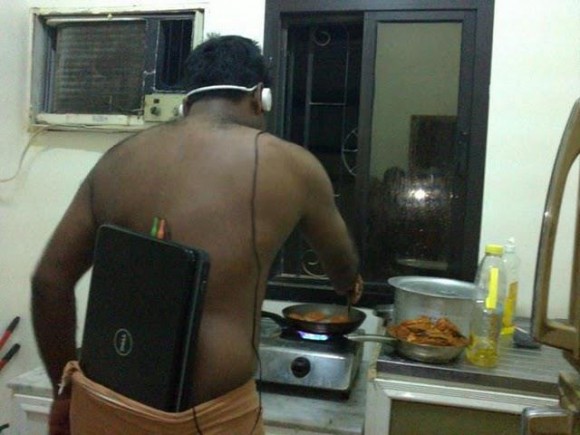 Could this be Michael Dell's iPod killer prototype? Or Bollywood's new comedy film? Microsoft Zune is getting some competition as the thickest MP3 player.
Interesting eagle eyed comment by kyster:
With two minijacks plugged in, my guess is he's not listening to mp3, but getting the recipe from his mom over skype!
ObamaPacman: iPod / iPad competition, you are doing it wrong.
[Reddit via Geekologie]

Related Posts