Official Blogger App for iPhone + iPod touch
Google released the official Blogger app for iPhone and iPod touch this week.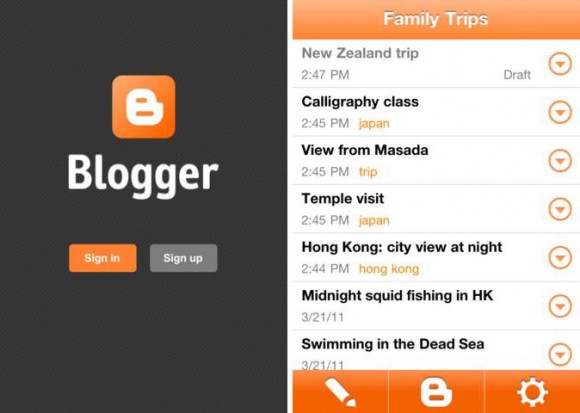 With the new iOS Blogger app [Download], iPhone and iPod touch users can publish Blogger posts with pictures, labels, and location information.
Google bought Blogger in 2003, but hasn't released an App until yesterday. There is no official iPad universal app at this time, but the app works on iPad in x2 mode.
Blogger, Wordpress, Tumblr App
As an alternative, there is the highly rated Universal app that supports popular blog platforms such as Blogger, Wordpress, Tumblr, Movable Type, Drupal, and more. BlogPress universal App [Download] is on sale for $2.99, 40% off right now from original $4.99.

Related Posts