Asphalt 6: Adrenaline, iPhone + iPad Racing Game [Free Download]
Great racing game Asphalt 6, normally $4.99 or $6.99, is free for limited time. Download now.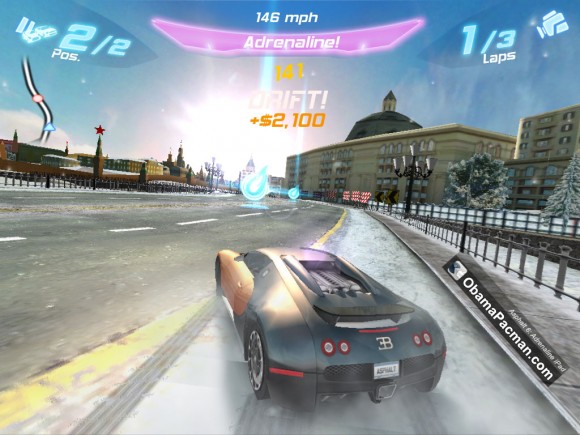 Arcade styled fast paced racing game.
One of OP's favorites. Buy new cars, upgrade your car, unlock faster and harder race tracks. If I remember correctly, the first few cars are fairly crappy but it gets really fast with super cars such as the Bugatti Veyron.
ObamaPacman: Gameloft is probably getting ready to release Asphalt 7. Tip: This game rewards (unrealistic but fun) drifting.

Related Posts