Apple Stock Near Record High, Market Cap Beats Exxon
On Friday, Apple Stock closed near record high, beats Exxon market capitalization.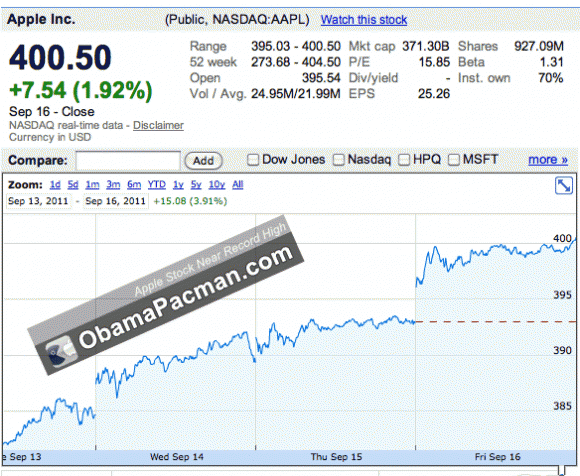 On September 16, 2011, Apple closed at $400.50 per share, with the company value beating that of Exxon Mobile, again. Apple stock price is near its all time high of $404.50.
Market capitalization:
371.30B Apple
362.47B Exxon Mobil Corporation
How does Apple compare to some of its rivals?
227.22B Microsoft
176.52B Google
Seems that Apple is going on the right track. Now bring on the iPhone 5!


Related Posts