Apple Leads 2011 J.D. Power Smartphone Customer Satisfaction Index
Surprise, surprise. Apple iPhone beats makers of BlackBerry, Windows Mobile, and Android phones again.
Smartphone Industry Customer Satisfaction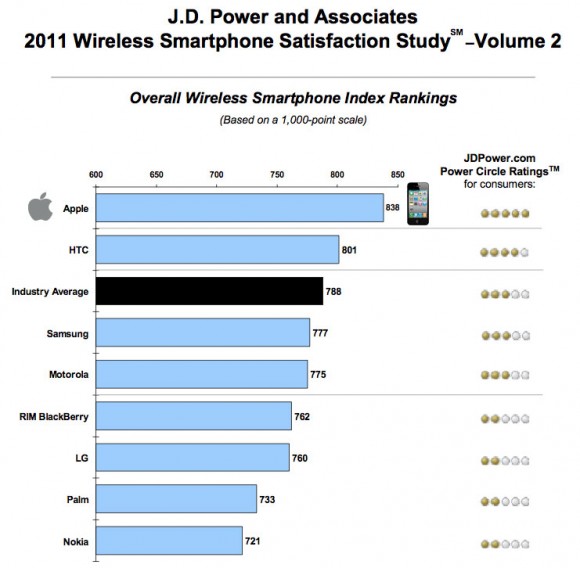 For a sixth consecutive time, Apple ranks highest among manufacturers of smartphones in customer satisfaction. Apple achieves a score of 838 and performs well in all factors, particularly in ease of operation and features.
The iPhone leads smartphones from HTC, Samsung, Motorola, RIM BlackBerry, LG, Palm, Nokia. No wonder even the HTC Chairwoman shops at Apple.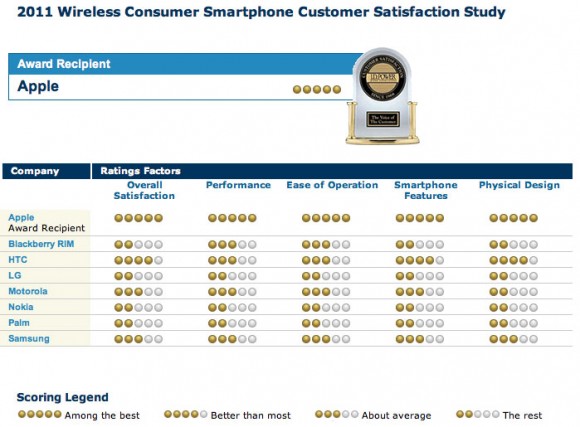 Smartphones from RIM BlackBerry, LG, Palm / HP, and Nokia are way below industry average.
Well, at least Android, Palm, and Blackberry dominates iPhone in terms of radiation emissions.

Related Posts