Angry Birds Omelet
OP's girlfriend is amazing, made improvised Angry Bird omelet with eggs and pigs.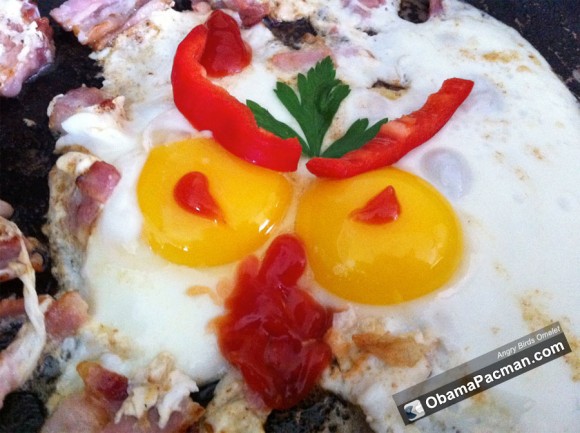 She poached some eggs and fried some bacon. Added red pepper eyebrows, parsley crown, and a dash of ketchup.
Tastes delicious. OP gobbled it up like a pig. Oh wait…
Shot on iPhone 4 by ObamaPacman.

Related Posts