Aluminum iPhone 5 Mockup / Model
Machined from a sold block of aluminum: rumored tapered teardrop shaped iPhone 5 model.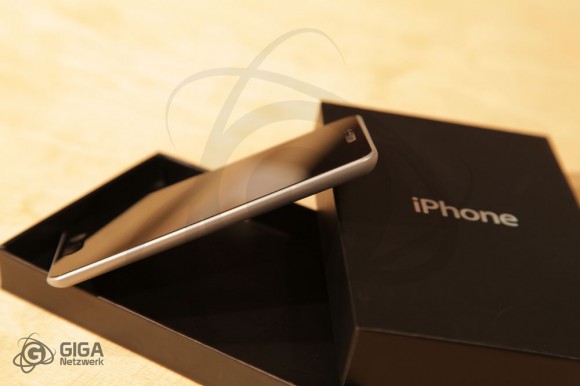 Benm.at / giga.de (via macrumors) made a real, non photoshop iPhone 5 mockup:
Based on CAD designs, hardware components, several leaked hints, cases and recent, believable mockups we created a three-dimensional computer model. This virtual model was then used to build a very detailed, true prototype that you can hold in your own two hands.

The process to create this prototype is the same that's used to create the iPad. The back was machined from a sold block of aluminum, which was later treated with glass pearls to get the same slightly rough touch that we already know from the iPad.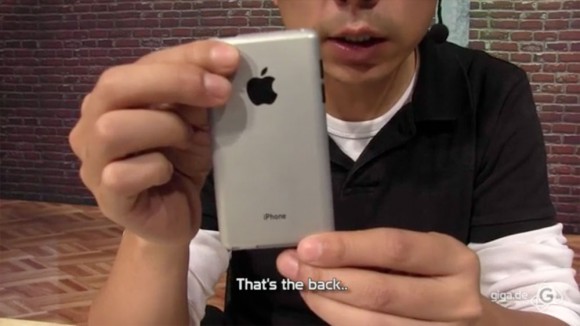 Good effort, looks a bit better than the iPad 2 mockup. But the size seems to be wrong when compared to iPhone 5 cases made from lost Foxconn prototype.
How Big is iPhone 5?
Their estimate of iPhone 5 dimensions:
109.98 mm x 59.94 mm, with thickness of 6.86 mm at the top and only 5.33 mm at the bottom.
Current iPhone 4 size:
115.2 mm x 58.6 mm x 9.3 mm
If the iPhone 5 cases mentioned above are real, ObamaPacman estimates the size:
123 mm x 66 mm, and 8 mm at thickest part
Note: ObamaPacman estimated the Apple Cupertino mothership size within 2%, but this estimate is based on a rumored product, not slides from Apple. Well, let's see what happens at the October 4, 2011 iPhone media event.
Check out a video walk through and gallery on Giga.de.

Related Posts