Tablet Wars: Hitler Reaction to HP Abandoning WebOS
Funny video on H1tler's reaction to Hewlett-Packard abandoning WebOS and TouchPad tablet.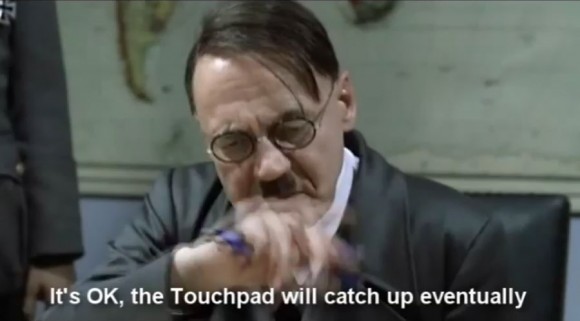 Video: HP Abandons WebOS + TouchPad Tablet
Apple iPad vs. Android tablet vs. HP TouchPad vs. Windows tablet wars! With funny video caption win.
"Mom and I can bump ours to share music."
[Mactrast discovered this video through Matthew Panzarino.]
Video is an adoption of movie Downfall, [$6.99 DVD on Amazon
].
Related: H1tler Parody Video: iPhone 4G Prototype Lost? AND Gizmodo Got It?

Related Posts