iTunes Match, Apple Music Streaming + Syncing Service
Got a ton of music that you want to stream or download to your iPhone, iPod touch, or iPad? Apple iCloud will do that soon.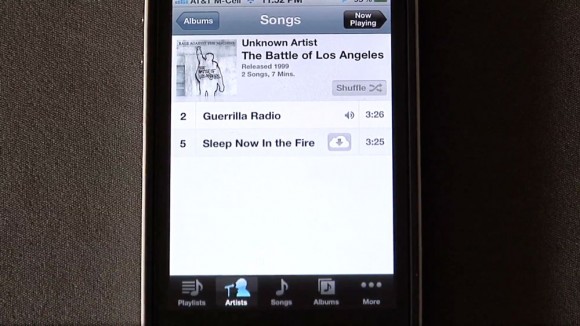 Video: Apple iTunes Match Demo, Music streaming + Syncing
Video demo of Apple iTunes Music Match service. You can stream or download your music from your iTunes library:
Tap the song as normal to stream (like online radio)
Tap the iCloud icon to download the song to your device (to listen when not connected to internet)
Currently available as developer preview, the iCloud iTunes Match is launching with iOS 5 this fall.
Note: Features can change while it's under development.
[Video by Insanely Great Mac]

Related Posts