Steve Jobs Resigned as Apple CEO
Sad day… Steve Jobs, the iconic Apple co-founder has resigned as CEO today.
Steve Jobs Retires as Apple CEO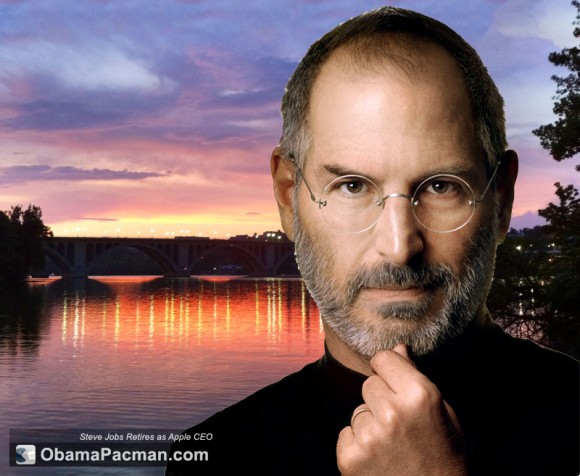 Letter from Steve Jobs, published by Apple on August 24, 2011:
To the Apple Board of Directors and the Apple Community:

I have always said if there ever came a day when I could no longer meet my duties and expectations as Apple's CEO, I would be the first to let you know. Unfortunately, that day has come.

I hereby resign as CEO of Apple. I would like to serve, if the Board sees fit, as Chairman of the Board, director and Apple employee.

As far as my successor goes, I strongly recommend that we execute our succession plan and name Tim Cook as CEO of Apple.

I believe Apple's brightest and most innovative days are ahead of it. And I look forward to watching and contributing to its success in a new role.

I have made some of the best friends of my life at Apple, and I thank you all for the many years of being able to work alongside you.

Steve
Apple Board of Directors announced:
The Board has named Tim Cook, previously Apple's Chief Operating Officer, as the company's new CEO. Jobs has been elected Chairman of the Board and Cook will join the Board, effective immediately.
What's going to happen to Apple? In the past years and recently, when Steve Jobs was away on medical leave, Tim Cook ran Apple smoothly. So Apple, the largest technology company in the world is in good hands with Tim Cooks as Apple CEO.
An official Steve Jobs biography is coming this fall. Brief Steve Jobs' history:
Founded Apple with Steve Wozniak in a garage back in 1976
Popularized personal computer, GUI, and mouse
Founded NeXT, bought Pixar Animation Studios and make it into a multi-billion dollar success
NeXT bought by Apple, returned as CEO
With Steve Jobs becoming chairman of the board, this won't be the last we hear from the legendary Apple founder and CEO.
"Stay Hungry, Stay Foolish" – Steve Jobs
First illustration: Steve Jobs image courtesy of Apple + ObamaPacman Georgetown Washington DC sunset (taken with iPhone 4).

Related Posts