Starbucks Serves Free iPhone + iPad Apps
Promo provides free apps to Starbucks customers with iPhone, iPad, or iPod touch.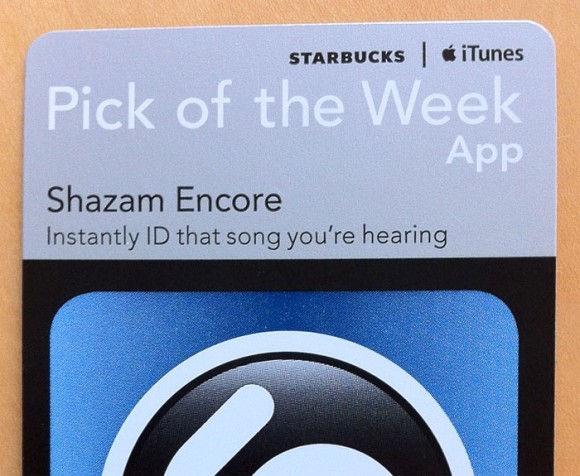 CNET on Apple and Starbucks (and maybe even App developers) working together:
Using the same "Pick of the Week" cards the two companies have been using since April 2008, Starbucks is now using that same system to dole out iPhone applications. Just like for music, users can find free cards waiting for them at the cash register with codes on the back that can be entered into iTunes or the App Store to get the application.
Starbucks is currently giving out the $5.99 Shazam Encore [App Store] for iPhone and iPod touch (also works on iPad in x2 mode).
To redeem, open App Store, go to "Featured", and scroll down to "Redeem."
The free iTunes music promo was available in US and Canada. With app store that's controlled by developers and typically not limited by region, maybe these promo apps will be available in more countries?
Just don't head to a fake Starbucks store seen in the fake MacBook Air story.

Related Posts