Sony Makes Fake Mac OS X Lion TV
Sony Bravia TV at Costco wants to 'make believe' that it's an Apple product.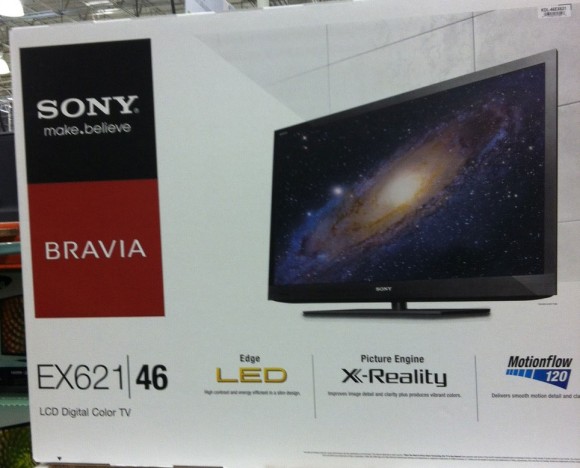 Sony Bravia EX621 46″ LED LCD HDTV box photo published by 9to5mac, said to be taken at Costco by reader Elaine.
Here's the Mac OS X Lion wallpaper, used across Apple's whole product line: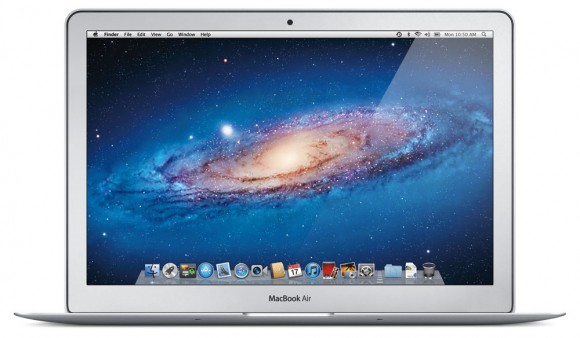 If the Costco picture is genuine, Sony didn't just happened to used "similar picture" that Apple used.
The Mac OS X Lion wallpaper is actually a custom version made by Apple. Apple changed the original Andromeda Galaxy Mosaic, destroying the Samsung Galaxy M110 in the foreground. Unless Sony licensed the same image (unlikely), it's likely that it pirated the Apple image from a Mac or randomly online.
Sony TV First?
But 9to5 is getting some flack on that the Sony TV "came first" before OS X Lion. ObamaPacman's investigation:
Sony Bravia EX620 46″ LED LCD [Amazon
], with similar specs, was released January 2011. Although OS X Lion sneak peak happened in October 2010 Apple Keynote, and OS X Lion developer preview was released in February, 2011, the wallpaper debuted at Apple WWDC June 6, 2011 'iCloud' keynote.
Does that mean Apple is the one that copied the Sony TV? Nope.
The alleged Costco photo is NOT the Sony Bravia EX620. Costco and certain retailers typically get custom numbered products different than that of other retailers, to make it harder to comparison shop (and sometimes provides products with different features using different parts). In this case it uses EX621 model number instead of EX620. More exactly, it's the KDL-46EX621 with Costco item # 946621 and web product ID of 11645422.
The first and only review of the EX621 product at Costco was made in August 18, 2011, so it's likely that Costco didn't get its own custom version Sony TV until months after the EX620 product launch. There is no record of Sony EX621 TV before Apple's release.
The only question is, who made the Sony box for the product that released months after Apple's OS X Lion. Was it Sony or Costco? Is it a hoax, intentional copying, or image piracy fail?

Related Posts