Plot Device Short Film, Made on Mac
Awesome short film by Mac and iPhone using Red Giant Software. Bonus: making of video.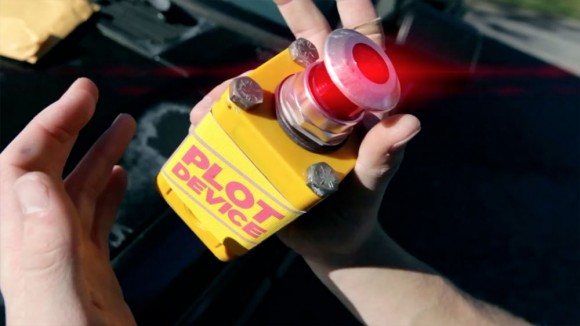 Short Film: Plot Device
Keep watching through the credits! Directed by Seth Worley. Written by Seth Worley and Aharon Rabinowitz
Plot Device is made on Mac with Magic Bullet Suite 11 from Red Giant Software. The film is a demo that their software is capable of providing post production video effects on different film genres, such as Romantic comedy, Retro action film, Film noir, Zombie survival, Teen films, and Sci-fi movies.
Behind the Scene Video: Plot Device
Funny reason why the zombie scene was shot early in the morning:
I really wanted one of my neighbors to wake up and go to the window and see an army of the undead approaching their house.
Some of the other tools they used besides a Mac for editing:
Canon DSLR (like Matt's Macintosh camera? Scroll down for DSLR)
Digital Juice Orbit Dolly ($1495)
Leaf blower
Fog machine
Vid-Atlantic Cinemorph Adaptor ($139)
iPhone 4 LED flashlight
OP: Love the film. iPhone camera flash to help with film making? Brilliant.
[YouTube: Film + Making of by Red Giant Software]

Related Posts