Official Steve Jobs Biography Gets Cover + November Release Date
The official Steve Jobs biography by Walter Isaacson just got a cover, new release date, and its third name change.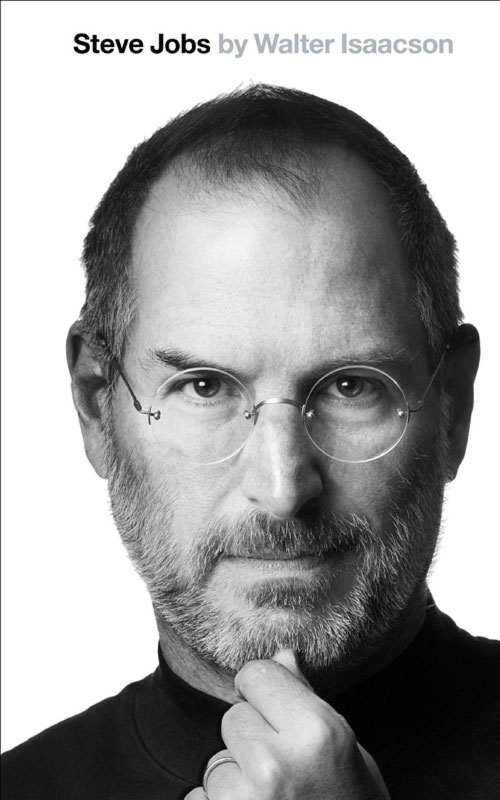 Previously known as "iSteve: The Book of Jobs" and then "Steve Jobs: A Biography", the book is now titled simply as "Steve Jobs". The release date is also revised, moving up from March 6th, 2012 to November 21, 2011.
Like an Apple poster, the newly released book cover features a portrait of Steve Jobs with minimal text.
Book description:
From bestselling author Walter Isaacson comes the landmark biography of Apple co-founder Steve Jobs. In Steve Jobs: A Biography, Isaacson provides an extraordinary account of Jobs' professional and personal life. Drawn from three years of exclusive and unprecedented interviews Isaacson has conducted with Jobs as well as extensive interviews with Jobs' family members, key colleagues from Apple and its competitors, Steve Jobs is the definitive portrait of the greatest innovator of his generation.
Pre-Order Steve Jobs Official Biography
Although there are unofficial and unauthorized biographies, this new 448 page book by Walter Isaacson, former editor of Time Magazine, is expected to be the first and only official biography of the iconic Apple founder.
Publisher: Simon & Schuster
ISBN-10: 1451648537
ISBN-13: 978-1451648539
[via All Things D]

Related Posts