NYC Fifth Avenue Apple Store Glass Cube Redesign
Apple posts new 2011 design of the iconic New York City Apple Store, five years after it first opened.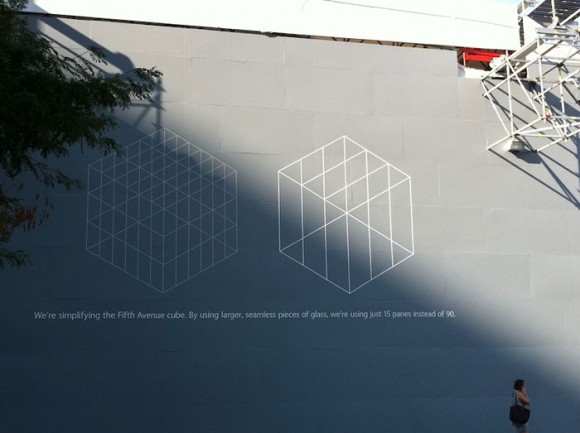 The landmark NYC 5th Avenue Store glass cube has been covered for renovation since June, with the store open to customers through a covered passageway. But no one knows the exact new design, until now. With a new sign, Apple reveals the plans for the new glass cube, Macrumors reports. Its text reads:
We're simplifying the Fifth Avenue cube. By using larger, seamless pieces of glass, we're using just 15 panes instead of 90.
In the 2011 glass cube design, each side will use three giant glass panes. Imagine something like the Apple Store Pudong in Shanghai China, except with a giant glass cube (not Cupertino mothership design).
Gallery: Original 5th Avenue Apple Store
Photos of the original Fifth Avenue Apple Store glass cube, with the 2006 design, for the record: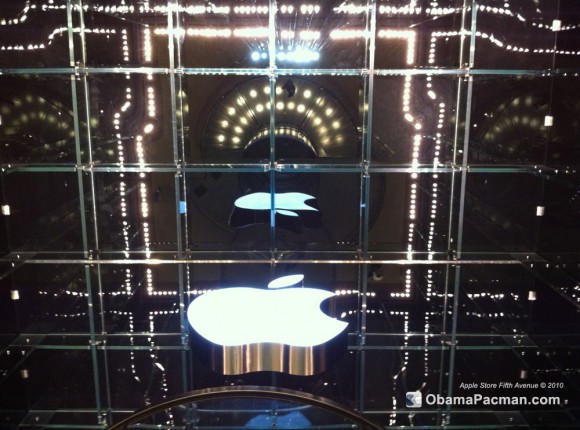 Gallery below: First five photos from Apple. New design macrumors. Last photo from ObamaPacman.

Related Posts