Nyan Cat Song: Made by Mac Artist Momoko Fujimoto
Nyan Cat video, with 30 million hits and counting, just beat the original Double Rainbow (29.5M) viral video.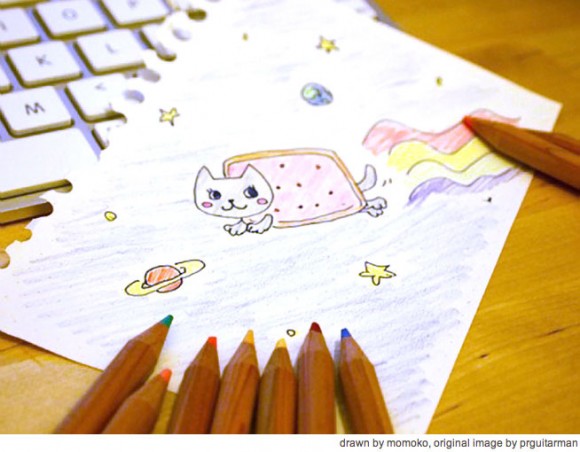 Nyan Cat: Music by Mac Artist
Nyan cat music created by Momoko Fujimoto, Tokyo. She also drew the above drawing, inspired by prguitarman's original animated GIF.
You can download the Nyan Cat song at Momoko's web site:
Image color adjustment by ObamaPacman. And if you like to shoot Nyan cat, check out this post.

Related Posts