Most Android Vendors Lost Linux License, Now Stealing Software
How low can you go to steal software? Google's Android violates open Linux license.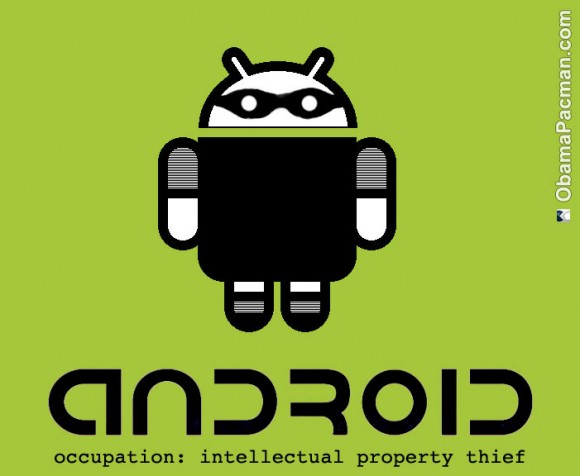 Android Lost Linux License
Foss Patents' "Most Android vendors lost their Linux distribution rights, could face shakedown or shutdown" article has a full analysis of these issues:
rampant non-compliance with the source code disclosure requirement of the GPLv2 (the license under which Linux is published) — especially but not only in connection with Honeycomb — has technically resulted in a loss of most vendors' right to distribute Linux;
this loss of the distribution license is irremediable except through a new license from each and every contributor to the Linux kernel, without which Android can't run; and
as a result, there are thousands of people out there who could legally shake down Android device makers, threatening to obtain Apple-style injunctions unless their demands for a new license grant are met.
Prominent Free Software organizations, The Software Freedom Conservancy (SFC) and the Software Freedom Law Center (SFLC), has a similar view of the matter.
Basically, due to closed nature of Android Honeycomb and other variants, Google and Android makers appeared to have lost license to distribute their Linux based product. To get the license reinstated, the violator needs to go to each of thousands of contributors and ask for permission, or replace their code. Instead of doing either, Google choose to ignore the Linux license and rip off the work of free software contributors. No wonder there are all these legal actions against Android:
ObamaPacman: Dear Google, Stealing Linux, a software created by hard work of thousands of independent developers, is quite low. What's next? Stealing puppies from the orphanage?

Related Posts