Mobile Industry Patent Lawsuits: Apple, Microsoft, RIM, vs. Android etc.
Flowchart of 20 major player in the smartphone and tablet industry suing each other.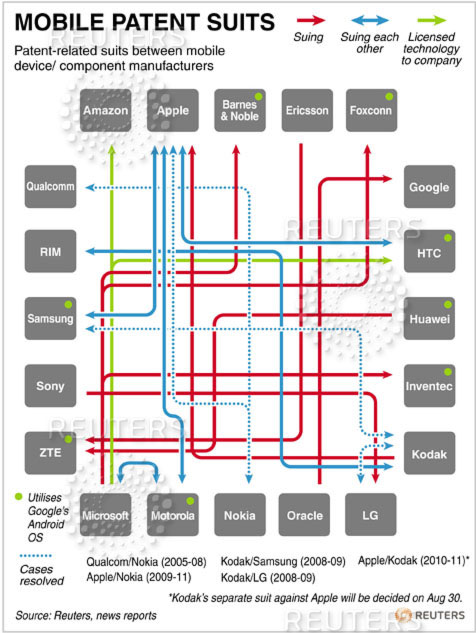 Created by Thomson Reuters about litigation between the mobile industry companies:
Amazon, Apple, Barns & Noble, Ericsson, Foxconn, Goole, HTC, Huawei, Inventec, Kodak, LG, Oracle, Nokia, Motorola, Microsoft, Qualcomm, RIM, Samsung, Sony, ZTE.
Companies are suing others, suing each other, and licensing technology. Resolved cases (such as that between Nokia and Apple) are with dotted lines. Intellectual property and patent lawyers seems to be the only ones not losing money in this economy.

Related Posts