Miniot iPad 2 Wood Planking Cover From Holland
Inspired-by Apple iPad Smart Cover: beautiful Miniot iPad 2 wood cover.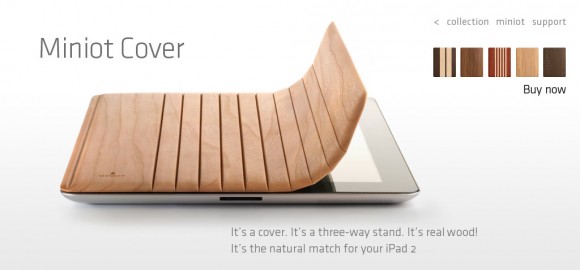 Miniot iPad 2 Cover features:
6 types of wood
Magnet to stick to iPad 2
Wakes iPad 2 from sleep
Rolls up into three-way stand
Ultrasuede microfiber lining to clean off fingerprints
Includes engraving of message, logo, art, or image
Standard: €50 (about $70 USD).
Custom iPad Wood Cover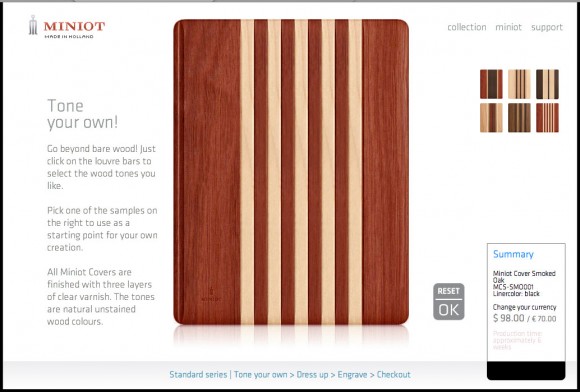 Miniot also makes custom wood covers for iPad 2: Customize with multi-tone wood combinations and 9 ultrasuede lining colors at €70 (about $98 USD).
Besides making these iPad 2 cases, Miniot also makes luxury wood cases for iPhone 4, iPhone 3GS, iPhone 3G, and iPod classic.
No Apple Store employee planking are involved in making of these cases.

Related Posts