Mac + Web App to Visualize Earthquakes
See earthquakes / seismic activities around the world on your Mac.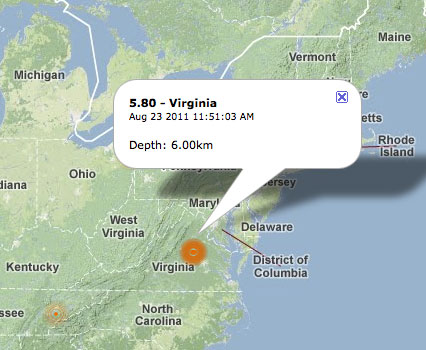 Earlier today, there was an earthquake at Mineral Virginia. You can see it and the aftershocks with tremors app:
Keep tabs on seismic activity from around the world, right from the comfort of your Mac.

Using data compiled by the United States Geological Survey (USGS) and other sources, Tremors gives you up-to-the-minute details on the latest rumblings, and plots every quake on a map for easy reference.
Download Tremors $2.99 [Mac App Store] or check out the site: Tremors App, by tuaw's Michael Jones.
[via tuaw]

Related Posts