LogMeIn Ignition, Remote Computer Control iPhone + iPad App: 50% Sale
Remote control your Mac or PC with LogMeIn Ignition app, on sale for limited time.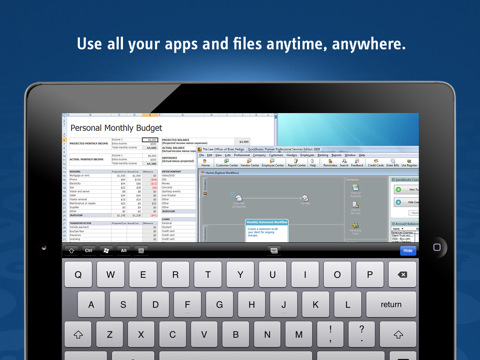 Video: LogMeIn Ignition, Mac Remote Access with iPad
Very few apps get real 5 star ratings, but LogMeIn Ignition delivers its remote computer control app for iOS with highest rating in the App Store. Features:
Remotely control your PC or Mac, plus view, transfer and save files or folders – all with a single app on your iPad or iPhone
Install LogMeIn for FREE on an unlimited number of remote computers to access from your iPad and iPhone
Copy and view files that reside on your computer directly on your iPad or iPhone
Attach any file (including multimedia) to emails from Ignition
Run the applications you need, whether on a PC or Mac
Start a sleeping computer with Wake-On-LAN
Works on 3G or Wifi
Download LogMeIn Ignition [App Store] Universal app for iPhone, iPad, and iPod touch. Normally $29.99, currently $14.99.

Related Posts