Jenna Lyons, President and Creative Director of J.Crew, uses Mac
J.Crew president Jenna Lyons rocks an iMac at her office.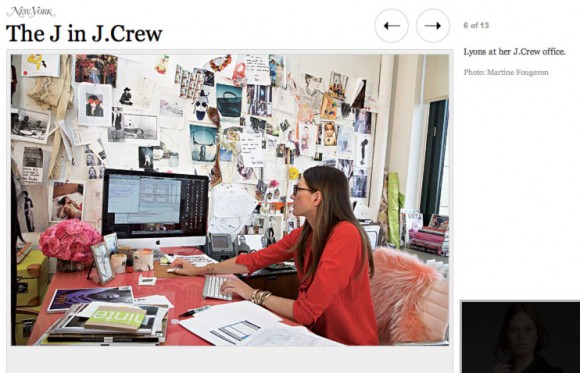 Another example of Apple computer in enterprise. J.Crew is a billion dollar clothing retail business, with 12,700 employees as of January 2011.
Photo by Martine Fougeron, from NY Mag profile of Jenna Lons.

Related Posts