iPhone Demon Cam, HD Special Effects App
If you don't have an iPhone…. You don't have an iPhone.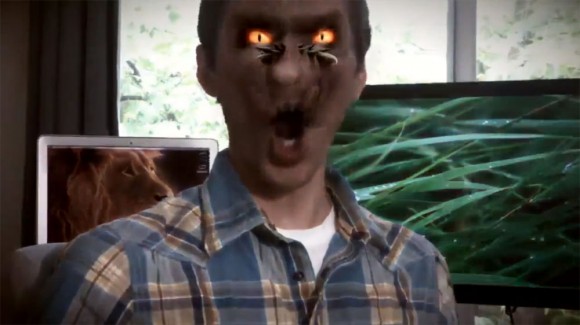 Video: iPhone Demon Cam Demo
Matt's Macintosh youtube video demos Demon Cam, a new video special effects app on iPhone 4. By doing a few simple things, you can morphs a face into a demon face and render right in your iPhone, iPod touch, and iPad. Unlike many video fx apps that currently only render in SD, Demon Cam can export in HD, great for filmmakers.
ObamaPacman's thought: Perfect iPhone app for Halloween prank. It's only about 2 months away.
Download Demon Cam at [App Store]. Normally $1.99, on sale right now for $0.99.
Official Demon Cam video

Related Posts