iPad Dual-Keyboard Translator: Converse
Neat two way double keyboard multi-language iPad translator app. Translates like Babelfish.
Converse iPad Translator App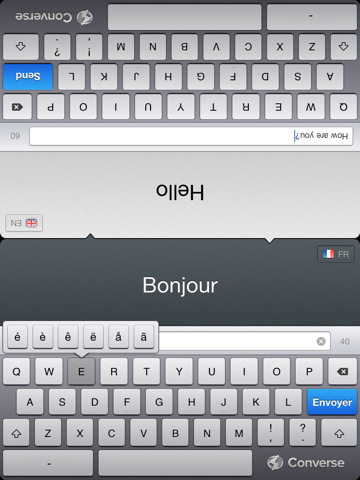 John Brownlee at Cult of Mac discovered the app recently:
As someone who has a pretty impressive vocabulary of physical gestures after years of traveling without a lick of knowledge of any language besides English, I can see how useful this would be.
Converse [$4.99] version 1.2 App Store description:
Converse is a language translator for conversations. Use the unique dual-keyboard layout to break down the language barrier and have a real conversation.

Converse currently translates between English, French, German, Spanish, Portuguese, Italian and Dutch!
The downside? Due to the app's small download size, it requires internet connection to translate.

Related Posts