iCloud Prices, Beta Launched
Apple's iCloud is now live for developers. Price of the cloud syncing service ranges from free to $8.33 per month.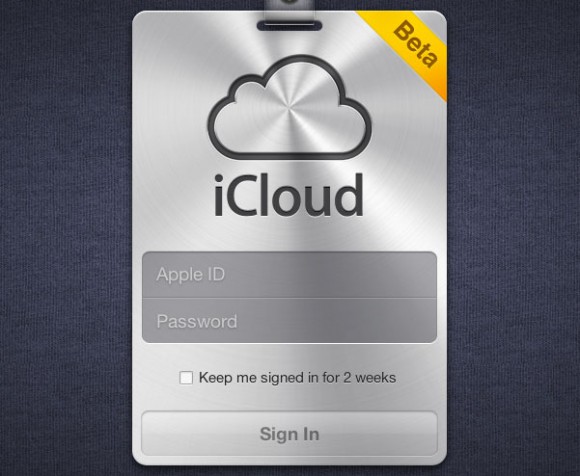 Developers can now test Apple's cloud syncing service on iCloud.com with their iOS 5 apps. Here's an iCloud beta demo video from helpfulmactips2010 on youtube:
Apple iCloud iOS Syncing / Backup
iCloud for iPhone, iPad, and iPod touch (synced from Mac or PC) is designed for iOS 5. Also works on Mac App Store titles with Mac OS X Lion. Apple iCloud syncs iTunes content (music, apps, books), calendars, address book, and documents across multiple devices.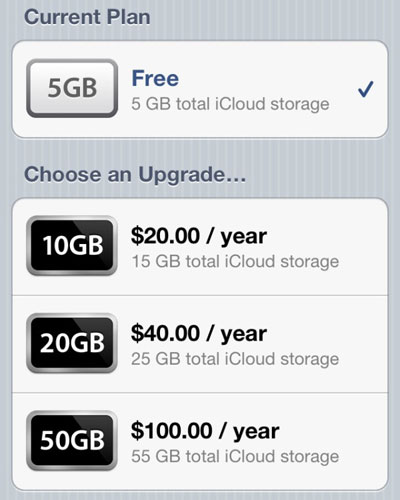 Pricing:
5GB: free
10GB: $20.00 / year ($1.67 per month)
20GB: $40.00 / year ($3.33 per month)
50GB: $100.00 / year ($8.33 per month)
The free version of iCloud will meet the needs of most people. Why? Photo stream, purchased App Store apps, iTunes music and books do not count toward the storage capacity.
For most users, one main reason to pay is to use iCloud for iTunes match.
[iCloud.com via macrumors]

Related Posts