Apple Stores NYC: Sandbagged in Style for Hurricane Irene
'Designer' sandbags are used at New York City Apple Stores to keep out potential flood from Irene.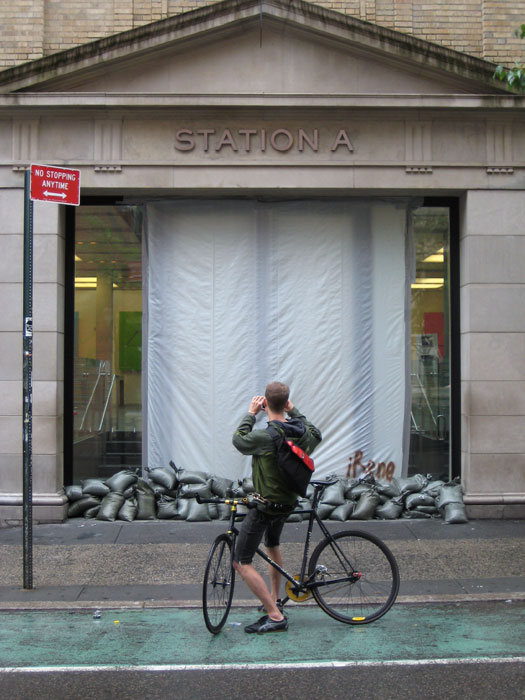 Now that's what we called hurricane preparation. Cult of Mac reports that Apple Stores are using the same custom gunmetal gray sandbags at all stores:
The Apple bags were noted for their unusual color and the fact that they were apparently hand-filled and tied, as opposed to other companies whose off-the-shelf solutions were already spilling open.
First photo: NYC Soho Apple store meets Irene, by 13pt.
Next photo: Apple Store gunmetal sandbag detail photo by Eetheridge (Eric Etheridge's Posterous) from his article "Window-Dressing the West Village and MePa for #Irene: A Case Study":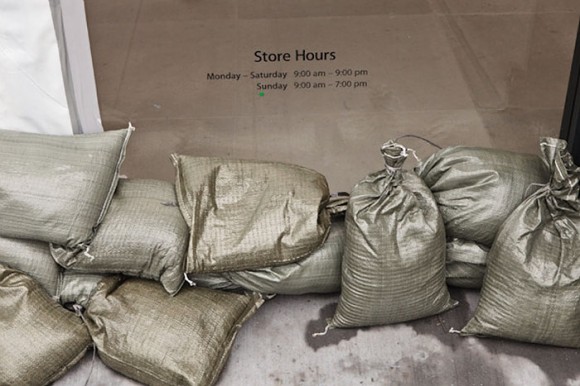 Non Apple Store sandbag spilling open, by ObamaPacman: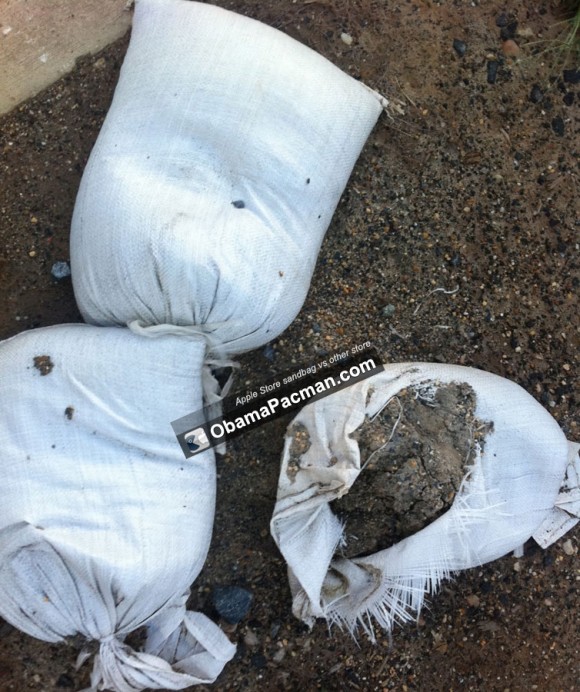 Microsoft Store Zune Sandbag Humor
Not to be outdone, Microsoft used thick MS Zune to brick Microsoft Stores (photoshopped by OP):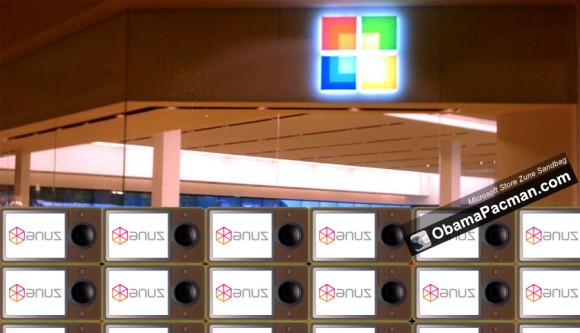 And yes, OP included the funny photoshopped product name in the photoshop.

Related Posts