Humor: Google Robot Toilet
Privacy be damned. This new, free Google product comes with Facebook and Google search openness.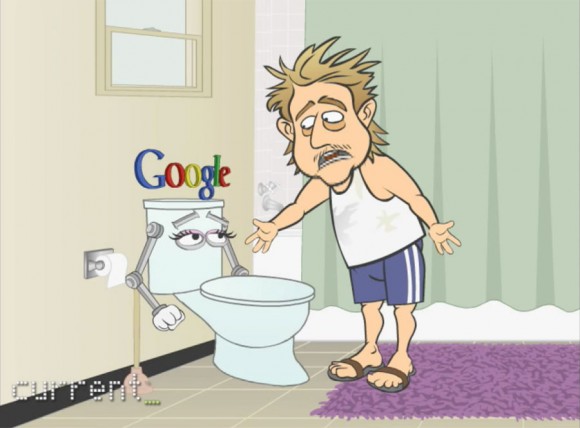 Video: Google Robot Toilet Invention
Update: as of 2013 Google Toilet video creator Current.com shut down and they set all contents including the original video below to private. I've added video above for reference.

Don from Apple blog My 2 Cents 4 the Day:
It's a spoof on the idea that no matter where you go, or what-ever-you-do, good-old El-Google is sure to be not far behind, be it for better or worse.
Looks as if business as usual here, as Google totally respects its Android / Google toilet user privacy. Related Google satire videos:

Related Posts