EPIC Auto-Tune Video: "Stay Hungry, Stay Foolish", Steve Jobs Resignation Song
Great auto-tune video of famous Steve Jobs Stanford commencement speech!!!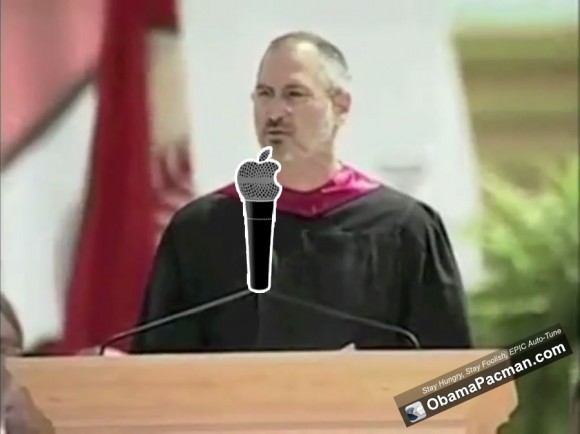 Video: Steve Jobs 'Stay Hungry, Stay Foolish' Auto-Tune
This amazing auto-tune video is produced iTuned Steve Jobs.
Your time is limited, don't waste it living someone else's life.

Stay hungry, stay foolish, I wish that for you.
Great way to honor the iconic Apple CEO, Steve Jobs, who resigned from Apple yesterday.
ObamaPacman: this auto-tune song is epic. Great choice of words and smooth cuts. Need to make this into a ring tone…
See the full Steve Jobs' 2005 "Stay Hungry, Stay Foolish" video. (Full text at Stanford).

Related Posts