EPIC Animation: Steve Jobs Resigns, The Life and Career of Steve Jobs
The iconic Apple co-founder and CEO Steve Jobs, from his hippie days, Mac birth, Darth Vader transformation, and Android Star Wars.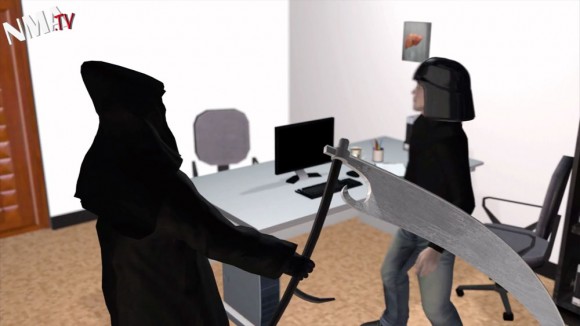 Video: Life of Steve Jobs
Video by NMA.TV about the life of Steve Jobs
Hippie days
Rainbow color Apple inspiration
Giving birth to the Macintosh
Being ousted from Apple by John Sculley, former Pepsi sugar water salesman
Magically ability to breath life into Pixar Animation Studios
Being best buddies with Disney with Pixar success
Toy Story bringing in the dough
Fights Bill Gates Darth Vader
Apple Store + reality distortion field
His fight with cancer in 2004, 2005, with Mario + death references
Apple Death Star
You forgot the Steve Jobs fashion evolution.
Related: Apple design history homage video.

Related Posts