Delta Pilots Testing iPad Electronic Flight Bag + Real Time Communications
Currently testing with 22 Apple iPad tablets, Delta Senior VP says the technology has limitless possibilities.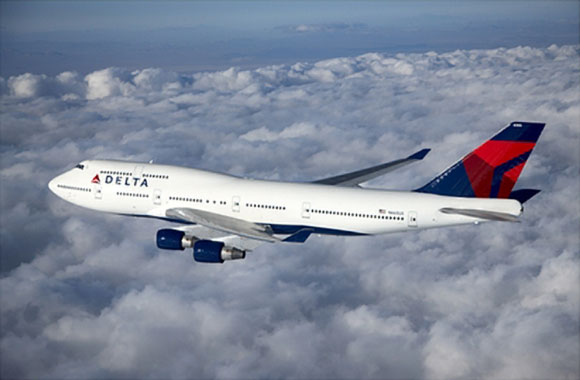 Just recently, Alaska Airlines and American Airlines have started using iPad electronic flight bag (EFB) on its flights. In addition to being an EFB, with its injury reducing light weight + always updated manuals and charts, Delta iPad tablet will also be used to provide real time communications with pilot.
Flight Global (via Macrumors) reports on Delta senior vice-president-flight operations Steve Dickson:
"We are going to pursue real-time security advisories, reroute information and electronic auto sign-in when [pilots] are in range of the airport or a specific gate. A tablet device sets the foundation for a paperless cockpit of course with flight plan and charter packet uploads, theatre guides and trans-oceanic step by step information, simplified NOTAMs, e-Checklists, and instant reporting access just to name a few opportunities. Essentially, we have only begun to identify the limitless possibilities, and there is no question that we see this as a potential to change the way we do business both immediately and long-term."
What apps are on the Delta iPad? The Delta senior executive describes:
"We're loading Jeppesen Mobile TC charting software, a GoodReader document viewer [$4.99] that contains all of our manuals in an electronic format, and the Journey browser [$1.99], which allows access to iCrew. A Delta Meteorology app [Internal?] provides access to pilot-tailored graphical weather information and real-time looped Delta radar. Each pilot will have access to their Delta e-mail account and calendar.

The tablets have also been loaded with a writing app for notes, an Atomic web browser [$0.99], a PDF viewer [OP: GoodReader does that], a Wi-Fi finder app [this free app?], and crew rest and cruise rest period calculators. Both Wi-Fi and 3G are available domestically."
ObamaPacman: iPad limitless. Sounds about right.

Related Posts