Apple Certified Refurbished iPad 2 On Sale!
For the first time since its launch, refurbished Apple iPad 2 tablet goes on sale today.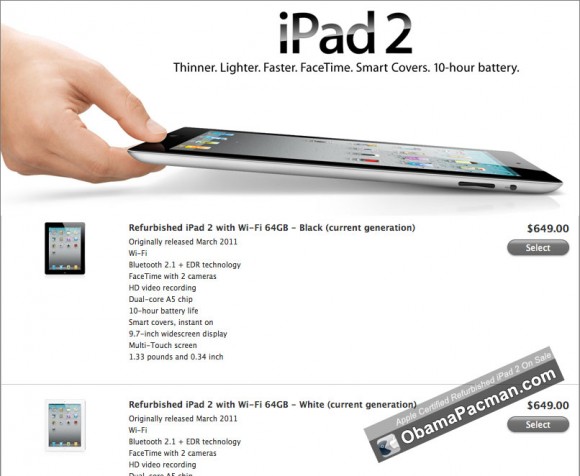 Apple Certified Refurbished:
We test and certify all Apple refurbished products and include a 1-year warranty. All refurbished iPad models also include a brand new battery and outer shell.
ObamaPacman: They look new, with same warranty as new. Refurb iPad 2 on sale, ships in 1-3 days:
AT&T iPad and iPad 2 are unlocked and uses GSM micro SIM cards. Verizon iPad cannot be unlocked due to it CDMA based. No 16GB iPad 2 are available at this time.
You can also buy refurbished first generation iPad starting at $299.
Update: added 16gb wifi, 32gb wifi, and 16gb wifi + 3G iPad.

Related Posts