Apple Proposed Cupertino Headquarters, Official Size
Cupertino city published the exact size of Apple Cupertino Spaceship radius. ObamaPacman June estimate is only 15′ feet off.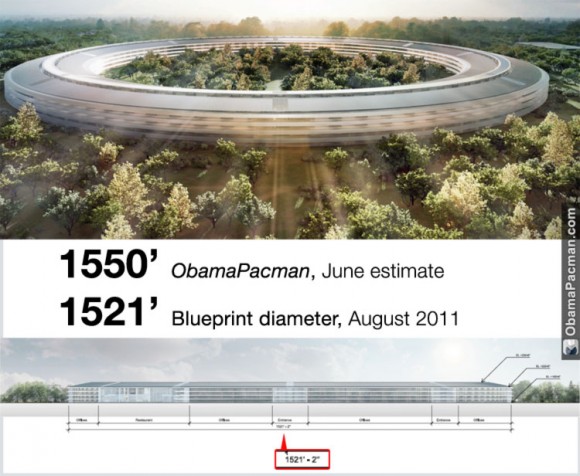 ObamaPacman was only 15′ off from radius size or 29′ off from diameter of the Apple headquarter architectural blueprint.
OP's 2 month old estimate using low resolution images surely beats a certain unnamed "observer" website's recent measurement. How the heck did you get 1615 feet by using the architectural blueprint?

Related Posts