Apple Headphone Microphone Tips
Optimal position for iPhone and iPod touch headset microphone. From Apple knowledge base (kb).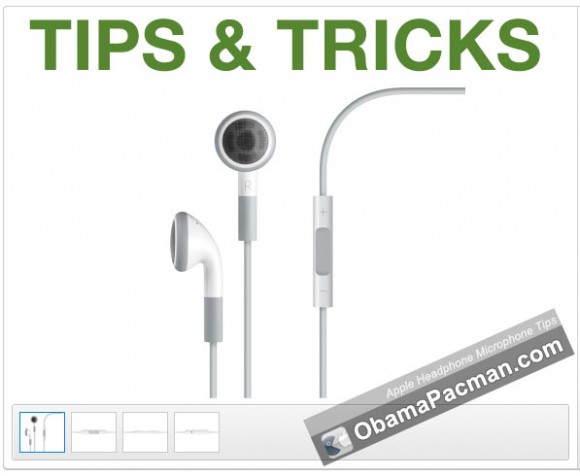 All features of the Apple earphones with Remote and Mic [$29] are supported by iPhone, iPad, recent Mac, and recent iPod as microphone and music player control.
Handling Microphone: All Devices
From Apple's tips for using Voice Control page:
Avoid holding the cord with the microphone or bringing it closer to your mouth. When the headphones are in your ear and the cord dangles freely, the microphone is in the optimum position.
Headphone Remote Control Guide / Cheat Sheet
From Apple iOS 4 guide PDF on how to use the Apple headphone remote to:
Pause, skip, fast-forward, rewind a song
Answer a call, end current call, decline incoming call
Switch a call, and turn on Voice Commands prompt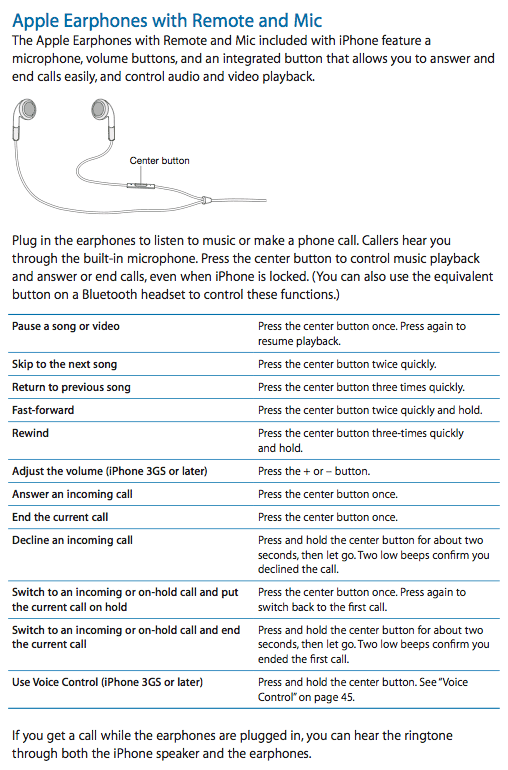 Noise Cancellation: iPhone
Related tip from ObamaPacman:
On iPhone 4, there's a small hole next to the headphone port. It provides iPhone's best in class noise cancellation, so don't block the hole: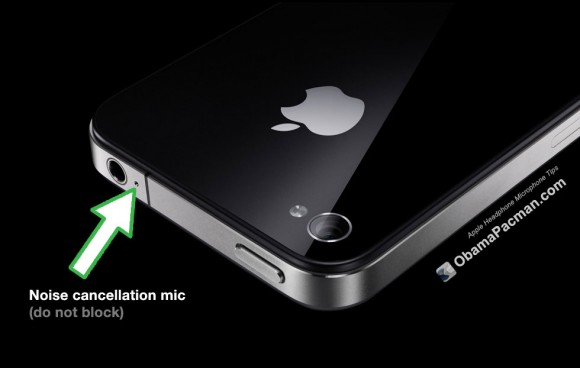 Related Posts