Apple Fifth Avenue Store Glass Cube Rendering + Technology
Apple Store pushes construction industry to invent new manufacturing methods.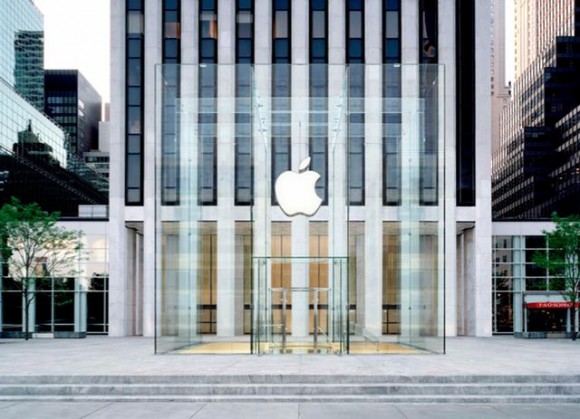 Here's a picture Apple provided to Gothamist (via MR). Renovation of the new minimal version of the iconic New York City Fifth Avenue Apple Store glass cube is expected to complete in November 2011. The new NYC Apple Store will use 15 panes of glass instead of 90.
Here's the original 5th Avenue Apple glass cube for comparison: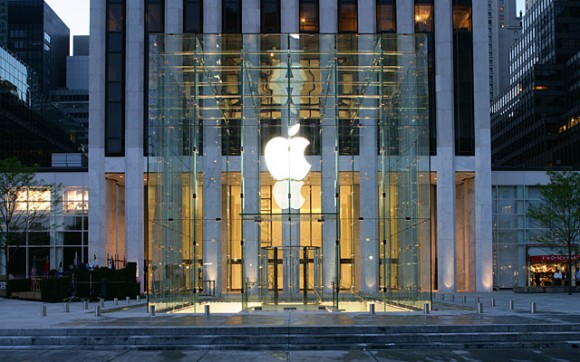 History: Apple Fifth Avenue Store Glass Cube
ifoAppleStore describes the story behind the iconic landmark:
The original Apple 5th Avenue glass cube is created with the largest laminated glass panes in the world at the time. The 32 feet by 8 feet glass panes were manufactured by a company in Germany, Seele GmbH.
For the Shanghai Pudong Apple Store, to create the 40-foot tall glass cylinder, the Cupertino company enlisted Chinese company North Glass Safety Glass Co. The company already makes glass for Beijing Sanlitun and NYC West 14th Street Apple Stores but the Pudong store pushed the state of the art:
North Glass had a big challenge for the Pudong store: make perfect 41-foot tall panes, larger than any ever made. After a year of work and inventing new manufacturing methods, North Glass successfully made the 12 side panes that make up the cylinder, and the pieces that make up the top.
More details of the history at ifoAppleStore.
Seems that Apple is getting ready to build the Cupertino mothership.

Related Posts