Apple Awards 1 Million Stock Shares to Tim Cook as CEO Bonus
Apple made an official filing to U.S. Securities and Exchange Commission (SEC) about its change in leadership, and to inform shareholders of restricted stock awards to new CEO.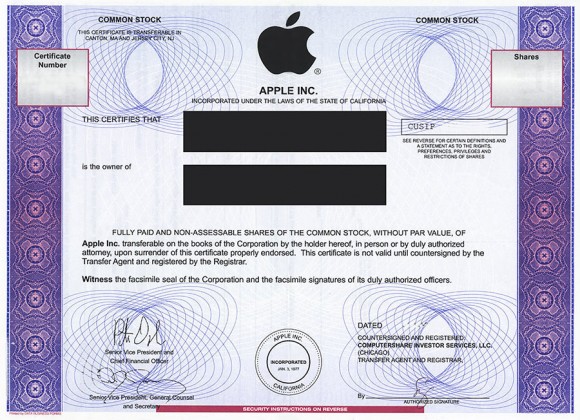 Apple SEC form 8-K filing notes that Steve Jobs resigned as Apple CEO but will stay on as "employee", Jobs' appointment to Chairman of the Board, Tim Cook becoming the new CEO, and stock awards:
In connection with Mr. Cook's appointment as Chief Executive Officer, the Board awarded Mr. Cook 1,000,000 restricted stock units. Fifty percent of the restricted stock units are scheduled to vest on each of August 24, 2016 and August 24, 2021, subject to Mr. Cook's continued employment with Apple through each such date.
Apple stock closed today at $383.58. That means that one million shares could potentially translate to $383 million dollars, or more, if Apple continues current growth.
ObamaPacman: The stocks vest in 5 and 10 years. This is normal for new executives to ensure that their interests are aligned with company's long term performance.
[via macrumors]

Related Posts