Android Maker Motorola Mobility Ships 440,000 Xoom Tablet, Suffers 2011 Q2 Loss
Android phone and tablet maker Motorola loses money in 2011 Q2, despite of shipping 440,000 Xoom tablet and many more Droid phones.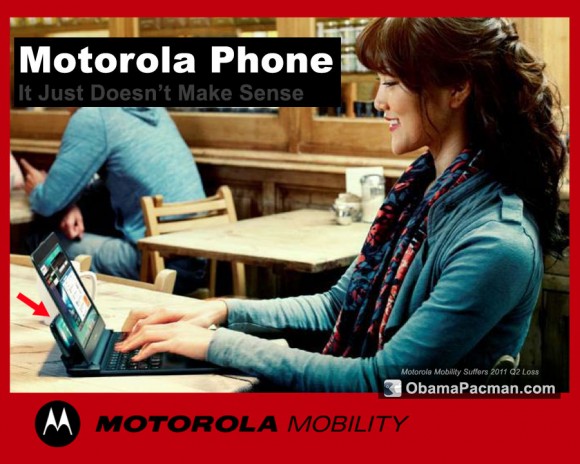 Android's larger market share = winning isn't it? Actually, Motorola mobility suffered GAPP (Generally Accepted Accounting Principles) loss of $23 million in the most recent quarter, with its mobile devices business dragging the company down.
Android Revenue Growth & Larger Market Share = Better?
The Motorola Financials for Mobile Devices shows:
2010 Q2: Revenue of $1,723 Million
2011 Q2: Revenue of $2,430 Million
That's 40% growth in revenue YOY (year over year). Does that mean the Apple iPhone is doomed? Let's see the Motorola earnings for the iPhone killing quarter:
2010 Q2: earning of $87 Million
2011 Q2: LOSS of ($85) Million
What does it mean? Android market share don't mean sh1t. Selling products at a loss to obtain larger market share and larger revenue numbers = more money lost.
Motorola Xoom Tablet
Motorola reported that it shipped (not sold) 440,000 Xoom Android tablets in 3 months.
Despite of the Motorola Xoom's product placement near sold out iPad 2, few buy the Android tablet. In contrast, iPad 2 sold more than that in its opening weekend, with 9.25 million iPad sold in the most recent quarter.
If this continues, Motorola will be next to join Palm WebOS, RIM, and Nokia in mobile industry graveyard. We can't wait. Perhaps HTC and Samsung are next?
Update: Motorola Atrix image updated. Thanks dmoo. Added Xoom retail demo fail.

Related Posts