Shop for Groceries from Subway Wall Virtual Stores with iPhone
Using iPhone friendly virtual grocery stores on subway walls, British grocery chain tries to take over South Korea.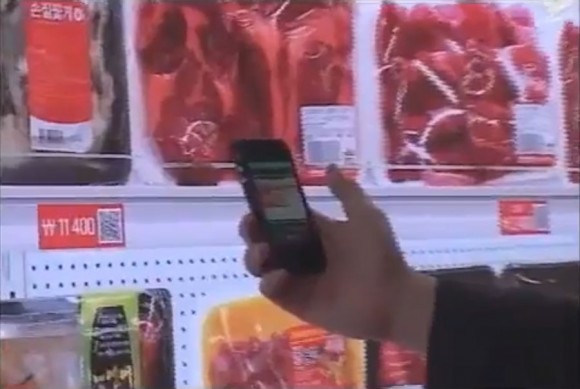 Video: Korean Subway Virtual Grocery Store
UK grocery chain Tesco's Korean subsidiary 'Home Plus' experiments with QR code in this advertising campaign, which took place on Korean subway (the Tube for British readers) walls.
The virtual grocery store billboards contain product QR codes. Busy Korean worker can buy food with the iPhone (or other smartphone) camera, and the groceries is delivered when they get home. Demo done with iPhone 4, with 5 bars of reception, in the subway tunnels!
Really neat idea. Too bad the virtual grocery stores are temporary. Next step, make Farmville produce real food? Do you think they will create an augmented reality grocery store?
For UK iPhone / iOS users, Tesco has an app [free on App Store], where you can browse, check out nutritional info, and order groceries on the go.
[youtube]

Related Posts