Real Racing 2 for iPhone + iPad [Sale]
Most realistic racing simulation game for iPad and iPhone and its 2010 version is on sale for as low as $0.99. Download now!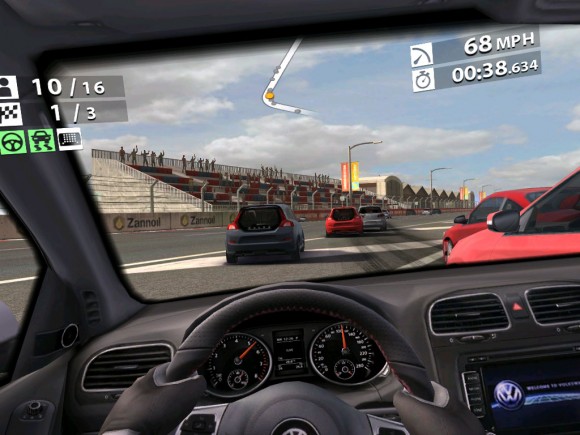 Real Racing to Real Racing 2 HD Sale
Real Racing 2 Features:
Realistic cars each with unique dashboard
Long career mode, with McLaren f1 prize
Race against up to 16 AI opponents in career mode races (other games typically have under 6 cars)
Multi-player mode with up to 16 players
Realistic racing physics. Go too fast into the corner and your car would skid out. Can be tweaked with assists to make the game a bit easier.
1080P output with iPad 2
Real Racing 2 (iPhone and iPod touch) $4.99
Real Racing 2 HD (iPad and iPad 2) $6.99
Real Racing Sale
Original Real Racing is also on sale:
Real Racing (iPhone and iPod touch) $0.99
Real Racing HD (iPad and iPad 2) $1.99
Parcel Panic Sale
Some of the App Store 4th of July iPhone iPad Games Sales are still live. Get them now.
And if you can't enough driving games, try out this crazy taxi styled game, where you race around an island to deliver packages. Parcel Panic [App Store] Universal game for all iOS devices, on sale for $0.99.

Related Posts