Mile High iPhone Jailbreak in Airplane
Jailbreak white iPhone 4 in under 30 seconds, at 20,000 feet.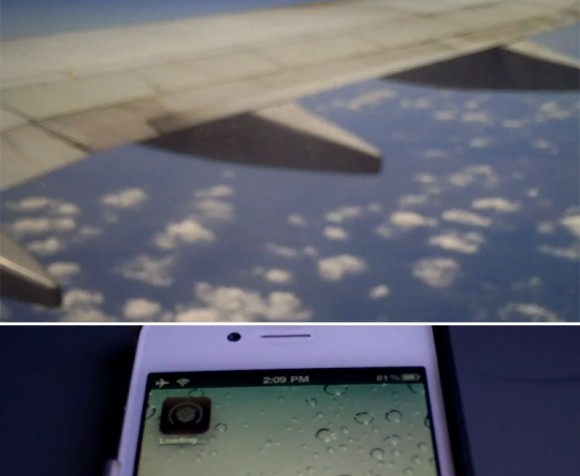 Video: Airplane Mile High iPhone Jailbreak
The Vexenon demos his geek cred using Jailbreakme.com to install Cydia on his white iPhone 4, but apparently using the RD32 HD aka purple camera (TechMoan review):
A demonstration of comex's new jailbreak tool while 20,000 feet in the air. I would've done it on a submarine, but I lost service halfway through the Cydia download.
The iPhone is in airplane mode. All you need is to turn wifi back on while in airplane mode. Requires a plane with in-flight wifi of course. More info about JailbreakMe.com on our jailbreak iPad 2, iPhone, iPod touch with iOS 4.3.3 page.
How do you top that? Comment by JustinBieber:
"I'm going to make one planking and jailbreaking at the same time! On Tour De France"
[youtube via iDownloadBlog, formerly iPhone Download Blog]

Related Posts