Microsoft Collects Royalty from Chrome OS / Android Device Makers
Google is so open, it doesn't protect users of its Android and Chrome OS from Microsoft tax.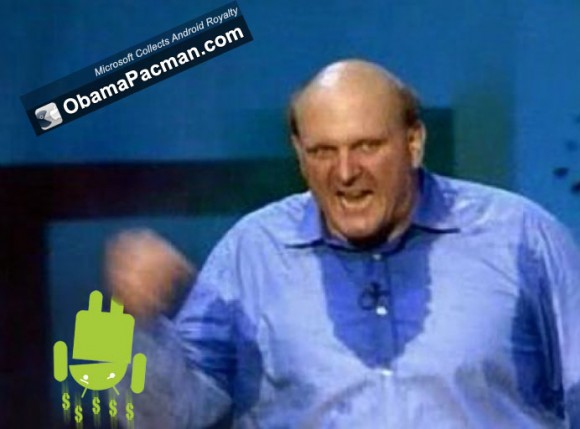 Think Android is open and free? Don't forget the Microsoft tax, as electronista noticed.
Today, Microsoft "helps" another company address Android's intellectual property issues by collecting royalty. The Redmond company announced the latest round of Microsoft tax collection from:
"Wistron's tablets, mobile phones, e-readers and other consumer devices running the Android or Chrome platform."
Despite of a decade of tablet efforts, Microsoft has no success in the tablet iPad market. Last January's HP Slate vaporware fizzle out to almost no demand. So it seems that Microsoft is playing the part of the patent troll. Similar to the Google caveman club, Microsoft is squeezing Android device makers. Perhaps Steve Ballmer's minion use the threat of patent infringement lawsuits?
Will Android become the next netbook (where Microsoft pressured makers to license windows)? Recently, Microsoft signed deals with Onkyo, Velocity Micro, and rugged pc maker General Dynamics Itronix to collect royalty for every Android device they sell. But Microsoft is only targeting small device maker moving away from licensing Windows at this time.
Android Legal Problems
Unfortunately, device makers that paid the Microsoft tax are not in the clear yet, as both Oracle and Apple are in the process of dealing with Android device makers' IP infringements.

Related Posts