Mac + iPhone Artist K.A.R.L. Makes Animated Tattoo
Paris based tattoo artist K.A.R.L. makes animated tattoo and broadcasted live with Facebook discussions.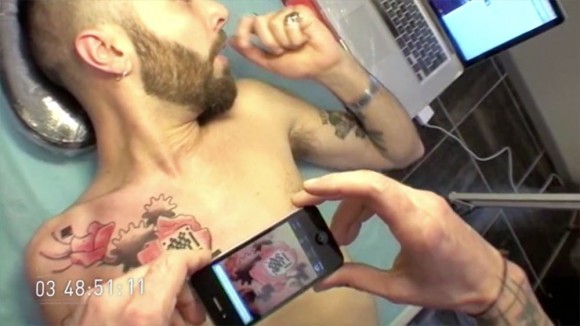 Video: K.A.R.L. Makes Animated Tattoo
K.A.R.L. had an idea to make an animated tattoo, and proceeded to do it with QR code + iPhone augmented reality.
Ink, plastic covered MacBook Pro, and iPhone were used in this feat achieved at Mystery Tattoo Club (Flash site), Paris last month. The event was live streamed by Ballantines on Facebook.
Reader app seems to be the France only Flash Code [App Store], which is currently not available in the US.
Can anyone tell if this is a Publicity stunt similar to the fake Facebook social tattoo or real? Should he have made a Double Rainbow augmented reality cake instead?
[youtube via geekologie]

Related Posts