LEGO Harry Potter: Years 1-4 for iPhone + iPad [sale + tips]
To celebrate the release of Harry Potter and the Deathly Hallows – Part 2 (trailer), LEGO Harry Potter: Years 1-4 is on sale.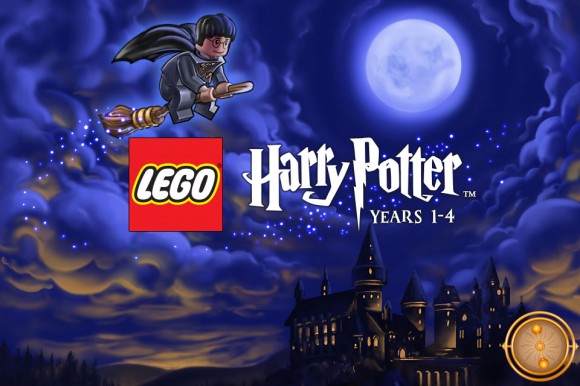 Trailer: Lego Harry Potter for iPhone, iPad, & iPod touch

(Note: Lego Harry Potter trailer does NOT show actual game play.)
LEGO Harry Potter: Years 1-4 is based on the first four books and films of the Harry Potter series: Philosopher's Stone, Chamber of Secrets, Prisoner of Azkaban and Goblet of Fire. It's a fun game. By drawing on display, you actually cast the magic. You can't do that with $50 console versions.
Gameplay is long, 5 to 10 hours depending on your pace. (We'll sure you can breeze through it without exploring, but what's the fun in that?)
Replay value? It's designed to be replayed. In the first run you can't get all the wizard hats, red bricks and coins in all levels. You'll need characters you'll unlock later to get all the collectibles. Game completion folks might face a challenge to figure out all the puzzles to collect all the optional items.
Red brick unlocks different abilities, such as funny magic when you cast a magic on a friend. Wizard hats unlocks lego models. Coins unlock? (Already have all coins, forgot what they do).
It has multi-user support! All iPad capable games should have that. (Although it doesn't support custom names, just "slot 1″ etc).
Tips: LEGO Harry Potter: Years 1-4 for iPhone + iPad
Tips:
Double tap to skip a cutscene movie.
On iPad, you probably want to change control to virtual D-pad.
No need to collect all coins in the first run. If you explore a bit, you'll get coin multiplier red brick later in the game. That will make getting coins easier.
Gameplay tips:
Green orb: The moving path shows where the green orb should go. Put your finger on the green orb, and trace the gears at a certain speed.
Here's one thing that took awhile to figure out. Why does the Firebug keep exploding in Lego Harry Potter? this firebug won't hurt you, but it will go toward the next mushroom you fertilize. It has to follow a certain path otherwise it'll explode and reset the puzzle.
LEGO Harry Potter: Years 1-4 [App Store] Universal app, currently on sale for $2.99 (40% off from $4.99).

Related Posts