Justin Bieber Uses Jailbreaked iPhone
Canadian singer and teen idol Justin Bieber uses Apple iPhone with Cydia.
Justin Bieber Phone: iPhone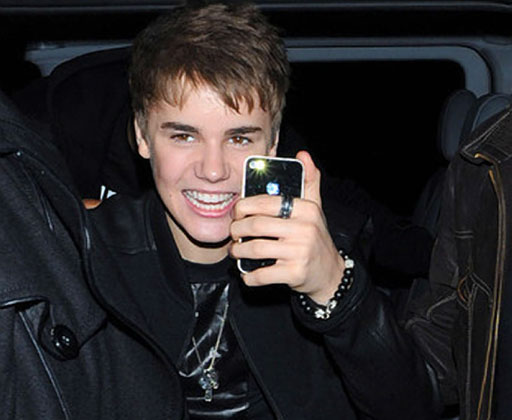 iDownloadBlog discovered that Justin Bieber uses qTweeter, an iOS app available on Cydia for jailbreaked iPhone and iPod touch.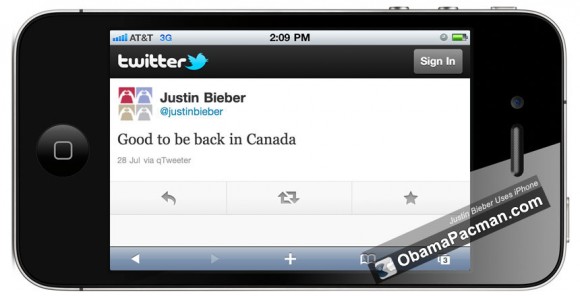 The tweet by @justinbieber has since been removed, but OP has a screenshot from our own Apple smart phone.
[iDownloadBlog], Photo from Fanpop gallery of Justin Bieber taking photos with iPhone 4 outside of London restaurant La Portes Des Indes.

Related Posts