iPhone Rolling Shutter Video Special Effects
Guitar performance video, filmed from within guitar, captured with an iPhone 4.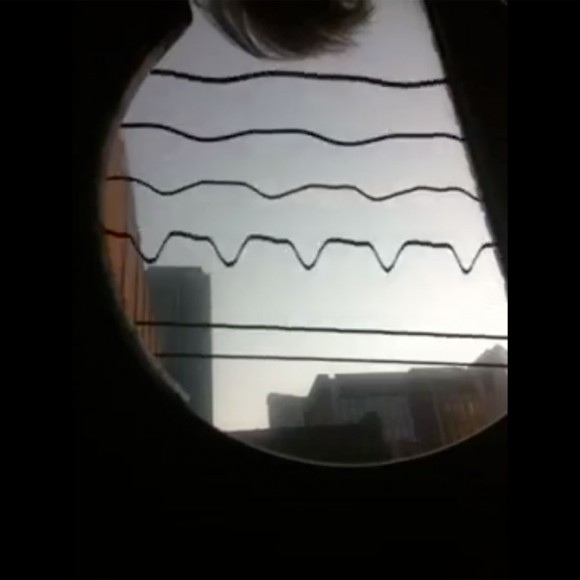 Video: iPhone Rolling Shutter Special Effects
Neat! Motion designer, animator, and illustrator Kyle Jones:
I just happened upon this trick when testing what it was like filming from inside my guitar. *Note this effect is due to the rolling shutter, which is non-representative of how strings actually vibrate.
@justkyle also posted this photo from outside the guitar: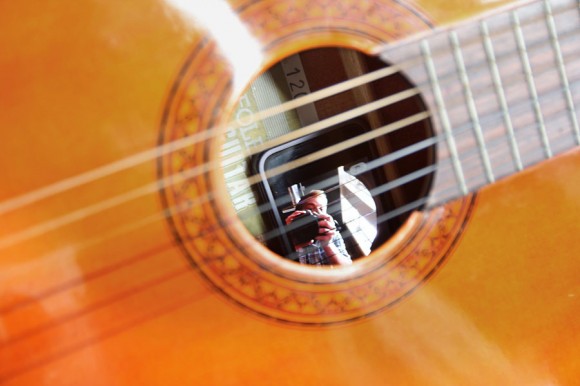 Kyle suggests "You must have the strings brightly backlit" to get the rolling shutter effect. More info on his YouTube video page.

Related Posts