iPad Knockoff HP TouchPad Keyboard Fools Best Buy
What happens when HP TouchPad tablet keyboard copied the look of Apple products too well.
HP TouchPad Keyboard FAIL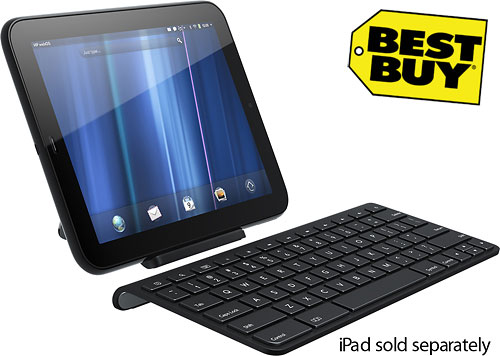 A sign that the HP TouchPad iPad knockoff might look a bit similar design of a certain company… Even BestBuy thought the HP TouchPad keyboard is an Apple product, by listing product requirement:
"iPad sold separately"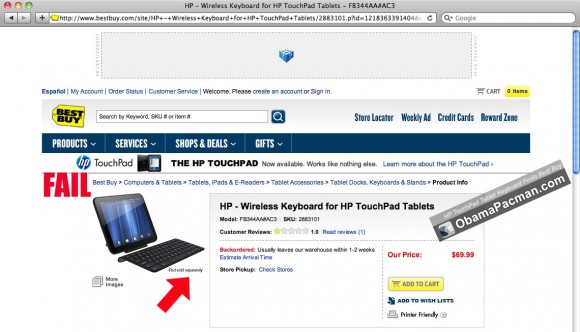 Funny 1 star review:
ummm…. it doesn't seem to work y'all

Ya this product doesn't seem to work y'all with my Ipad… Do I need to purchase this product my Ipad separately from my "HP Wireless Keyboard for HP TouchPad Tablets"…

I'm just a saying

What's not so great: doesn't work with Ipad
No, I would not recommend this to a friend.
HP TouchPad vs. Apple iPad Keyboard
Despite the similar looks, the HP keyboard only holds 2 batteries, while the Apple wireless keyboard holds 3 batteries and a longer battery life. It's even offered at a similar price of $69.99. But Apple wireless keyboard is a whole dollar less, at $69.
OP's note: The delusional HP and its WebOS TouchPad is expect to crash and burn, similar to that of the RIM with BlackBerry Playbook. We can't wait.

Related Posts