HTC Infringes on Apple Patents, Might Ban Android Phones
US International Trade Commission ruled last Friday that HTC, maker of Android phones, infringes against two of Apple's patents.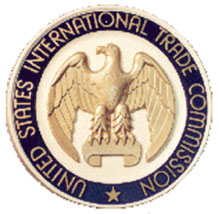 The initial determination of investigation no. 337-TA-710 by US International Trade Commission (ITC) federal agency is bad news for Android. The ITC administrative law judge (ALJ) is a preview of the official ruling expected on December 6, 2011.
"This could (in a worst-case scenario) result in an import ban against all Android-based HTC products in the U.S. market…

The ITC can impose import bans but it cannot award damages. If Apple prevails with respect to those patents, it's very likely that Apple will also want HTC to pay damages for past infringement, and if HTC refused to do so, Apple could still sue HTC in a federal court for that purpose."
Apple is not in the business of collecting licensing tax, so it's likely that Apple will ask for a ban. The case is expected to also affect Motorola, because Apple has similar patent infringement claims against the Android maker.
It is not expected to affect Nokia or Research in Motion (maker of BlackBerry) at this time. Neither use Android.
ITC: HTC Android Patent Infringements
ITC finds that HTC infringes at least two patents (other claims are not examined or published at this time, so there could be more):
U.S. Patent No. 5,946,647. Example of application by Foss Patents:
"The system may receive data that includes a phone number, highlight it for a user, and then, in response to a user's interaction with the highlighted text, offer the user the choice of making a phone call to the number."
OP: that's one of the reasons why iPhone and iPad are magical. Apple devices recognize phone numbers, package tracking number, event date and time, and addresses from say a text email, and opens the appropriate app.
U.S. Patent No. 6,343,263. Apple: "relates generally to providing programming abstraction layers for real-time processing applications"
OP: This seems to be a much broader Apple patent on communication. It was from the days of modem, but applicable to mobile internet.
First Judgement Against Android
The ITC ruling against HTC is significant, as it sets a precedent:
"First judicial determination to find Android in infringement of third-party intellectual property rights."
Although the US federal agency ITC is not a court, it conducts trial-type official administrative hearings that are very likely to stand up to court challenges.
Android is FreeDoomed
And there are plenty more cases against Android's intellectual property theft.
Oracle, which now owns Sun Microsystems, is also suing Android for stealing and modifying Sun's Java technology without a license. Oracle might also seek a ban on Android. Sun was successful in its similar fight against Microsoft a decade ago, which resulted in death of Microsoft Java Virtual Machine, an unlicensed and modified Java. Android also runs unlicensed and modified Java virtual machine.
Besides violating intellectual property of Apple and Oracle, Android also violates IP from Microsoft. Recently, Microsoft starts collecting royalty from some Android and Chrome OS device makers.
[Foss Patents via macrumors]

Related Posts