Fake Steve Jobs Sells Tea in Taiwan
Faux Steve Jobs giving away iPad 2 to sell Taiwanese tea.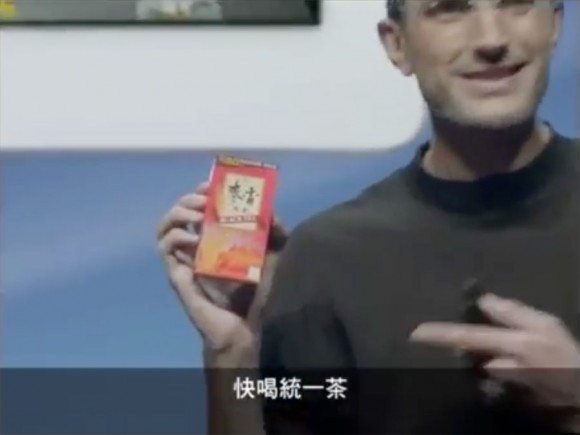 Video: Fake Steve Jobs Sells Tea in Taiwan
Video with everything. Faux Apple keynote titled "How to get an iPad 2," fake Steve Jobs, Chinese audio dubbing, and multi-touch of tea character, 茶, in the air.
In reaction to possibly scammy promotions, Apple recently announced that it needs to approve these type of giveaways, so it'll become harder for advertisers to take advantage of Apple's brand to promote their own products. As to whether Pecos, maker of this tea has permission, we'll see whether this gets removed.
Other fake Steve Jobs:
[youtube via macenstein]

Related Posts