iPad Speed Typing World Record Set by Georgian President's Son
First son of Georgia sets new Guinness world records for speed typing on iPad.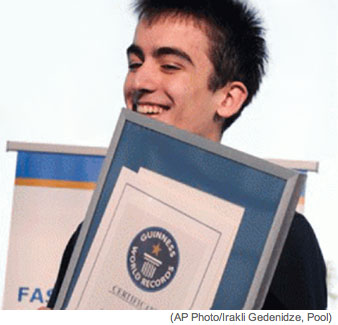 Georgian President Mikheil Saakashvili's son Eduard's achievement is recorded by Guinness at Black Sea resort of Batumi:
"Eduard Saakashvili achieved a world record for typing the English alphabet on an iPad in 5.26 seconds — an improvement of 1.05 seconds on the previous record set by British teenager Charlie Joseph McDonnell in 2010."
The iPad speed typing record was achieved with just one hand, typing with his right hand only. Wow.
Meanwhile, HP TouchPad is still booting, and BlackBerry maker RIM is busy firing employees.
[foxnews via cult of mac]

Related Posts